Children and Young People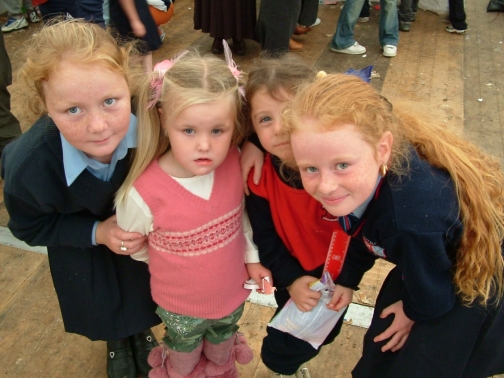 What is the Service?
We offer four types of services:
The development and management of innovative initiatives for the effective education and care of children and young people in areas of disadvantage (eg CDI Project, Tallaght West)
The design and delivery of in-service training programmes for practitioners in early childhood care and education towards the understanding and implementation, within their chosen curriculum, of the two national frameworks, Siolta and Aistear;
Work with child and youth organisations to review their policies in light of current public policy and legislative changes in order to support the development of their future strategies;
In-service 'thought leadership' days on new understandings of the philosophy of childhood, human rights education and the ethical issues of working with children.
All of these services are informed by an approach to progressive change that supports laws and public services that are good for everyone, and that inspires children and young people to achieve their potential and to take responsibility for the good of others.
Who are these services for?
National children's and youth organisations, teachers and teacher's unions, community-based early childhood care and education centres, local authorities.
A Recent Project
Along with our Associate, Dr Mary Daly—who is an expert in early childhood care and education—we have written a manual to be used by the Fledglings Early Years Centres. Fledglings is implementing a not-for-profit social enterprise initiative to provide quality education and care for children of Tallaght West. It is modelled on the concept of commercial franchises, and has already established three centres, with two more on the way, creating a total of 40 jobs in the sector. It is receiving financial support from the Office of the Minister for Children and Youth Affairs, and is viewed as having national scale-up potential.
The manual includes a newly created curriculum approach for the early years and is the first of its kind in Ireland. We are pioneering an effort to guide early years educators in the practice of implementing Ireland's two national early years frameworks – Siolta (Quality) and Aistear (Learning), through the pedagogical approach and curriculum of HighScope. All Fledglings centres will use this approach, and it will be monitored and evaluated over time.
{pdf}{/pdf}
Media
{media} {file} {/file} {/media}